So we`ve all been there, right? Eh no. Performance artist Milo Moiré is known for pushing boundaries of public acceptance, and was last year arrested for taking nude selfies in the Eiffel Tower. Some people has no limits getting their art out there – and all hail.
She invited people over 18 to reach in and touch her boobies..
…. and her (not anymore so) private parts. The performances are an homage to a 1968 piece titled Touch Cinema by Austrian artist Valie Export.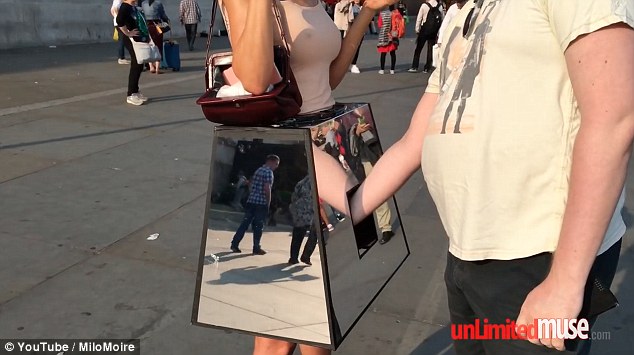 She performed in Düsseldorf with a mirrored box over her bare breasts, but in Amsterdam and London, she wore a trapezoidal mirrored box over her waist, inviting onlookers to touch her genitals for 30 seconds each.
So anyone could do this, right? You would? Cool, go do it and get back to us.
(Visited 4 times, 1 visits today)